Stacker compiled a list of the best-performing stocks in North Carolina last week using data from IEX Cloud, ranked by the highest percent price change from Sep. 8 to Sep. 15.
Stocks headquartered in North Carolina, listed on the Russell 3000 membership list, and a market cap over $5.0 billion on April 14th were considered. All 19 stocks that met the criteria in North Carolina were included in the list.
The highest performing stock on the list returned +4.6% last week. Read on to see which companies made the list.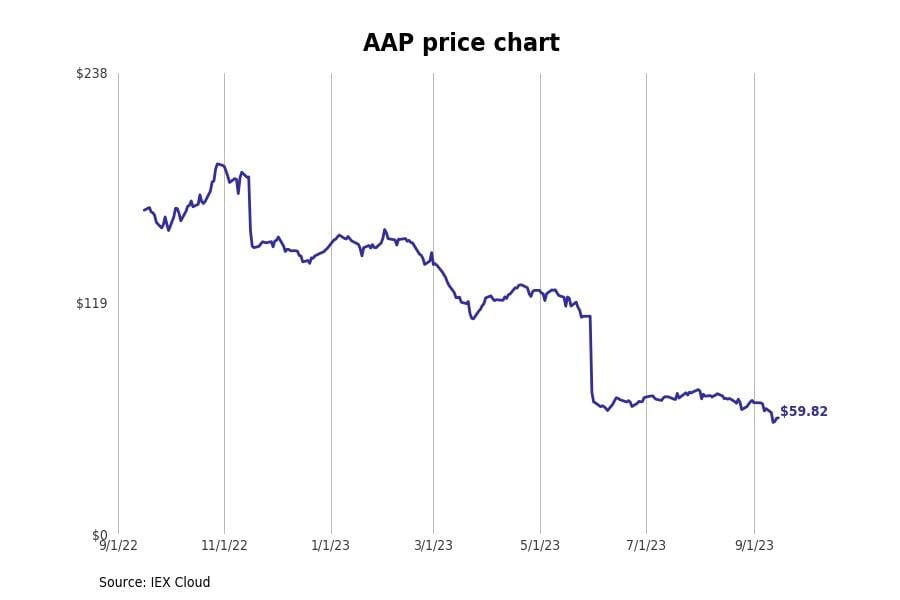 Stacker
#19. Advance Auto Parts Inc (AAP)
– Last week price change: -7.4% (-$4.79)
– Market cap: $3.6 billion
– Headquarters: Raleigh
– Sector: Retail Trade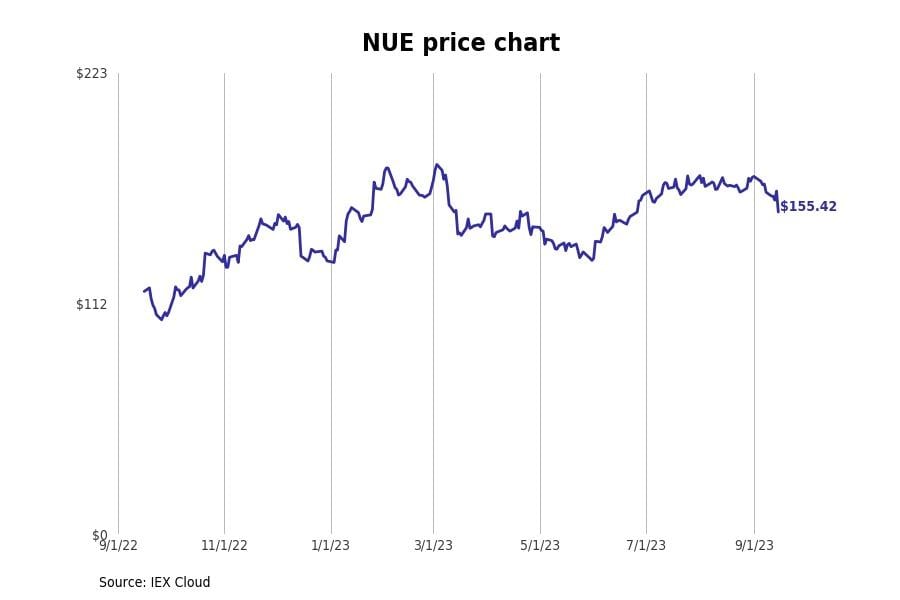 Stacker
#18. Nucor Corp. (NUE)
– Last week price change: -5.8% (-$9.52)
– Market cap: $38.7 billion
– Headquarters: Charlotte
– Sector: Manufacturing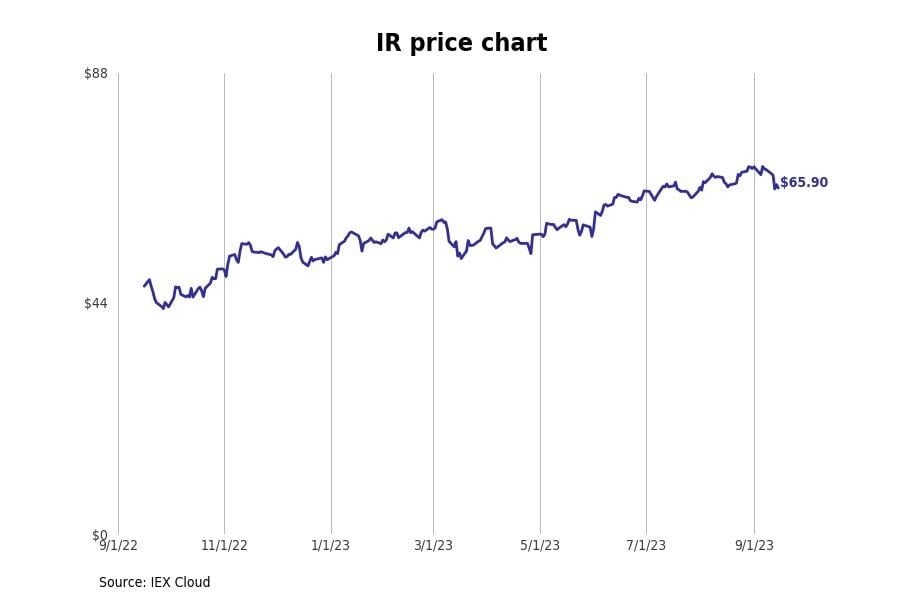 Stacker
#17. Ingersoll-Rand Inc (IR)
– Last week price change: -5.1% (-$3.52)
– Market cap: $26.6 billion
– Headquarters: Davidson
– Sector: Manufacturing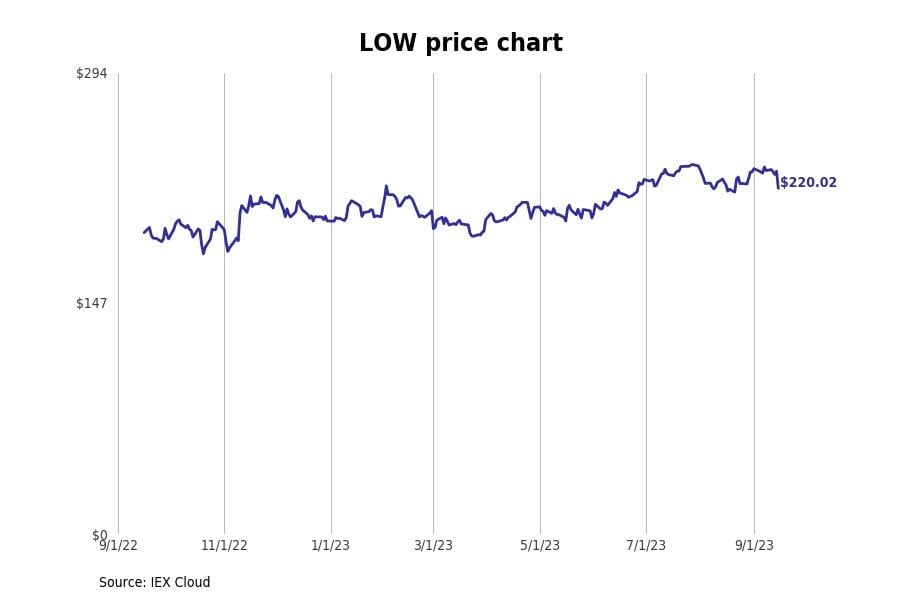 Stacker
#16. Lowe`s Cos. (LOW)
– Last week price change: -4.9% (-$11.27)
– Market cap: $127.0 billion
– Headquarters: Mooresville
– Sector: Retail Trade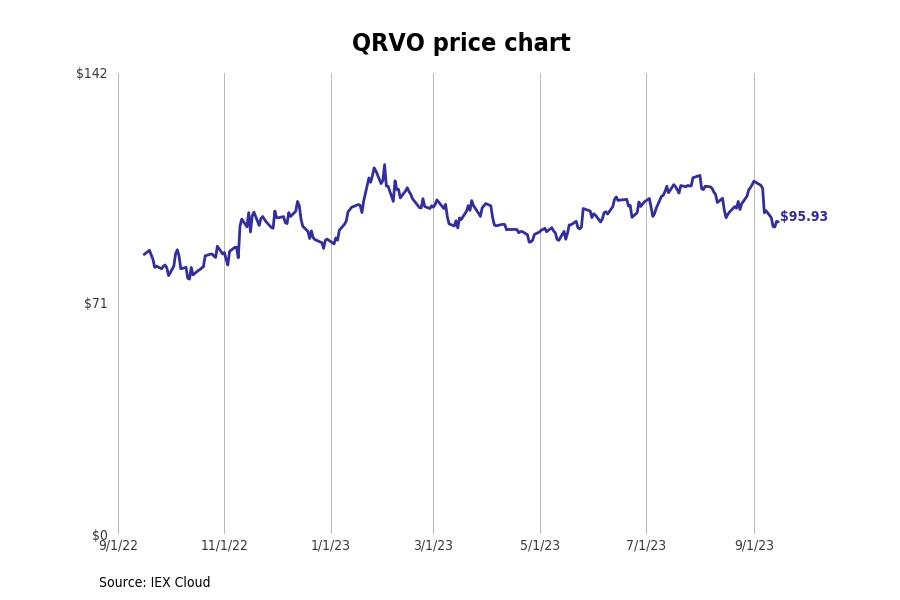 Stacker
#15. Qorvo Inc (QRVO)
– Last week price change: -3.4% (-$3.41)
– Market cap: $9.4 billion
– Headquarters: Greensboro
– Sector: Manufacturing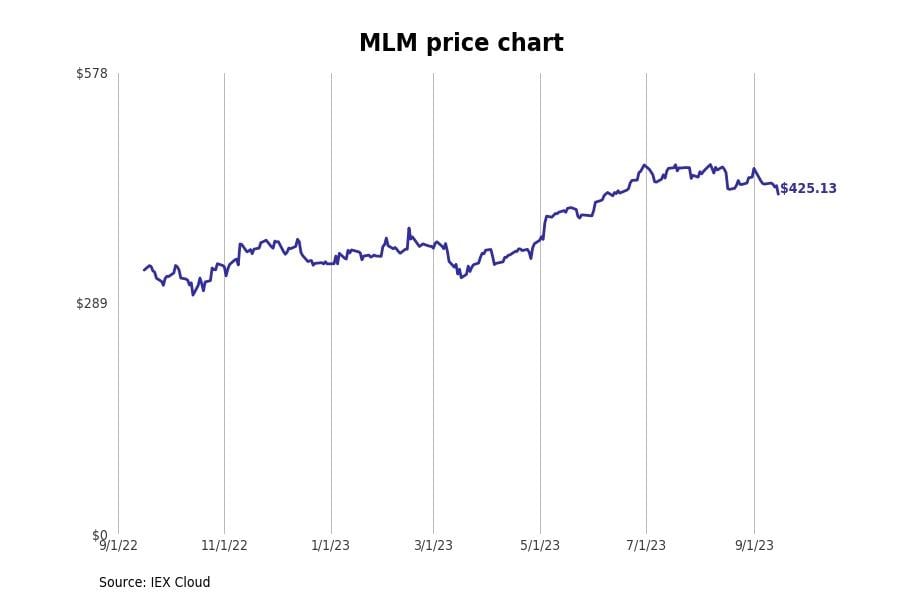 Stacker
#14. Martin Marietta Materials (MLM)
– Last week price change: -3.0% (-$12.96)
– Market cap: $26.3 billion
– Headquarters: Raleigh
– Sector: Mining, Quarrying, and Oil and Gas Extraction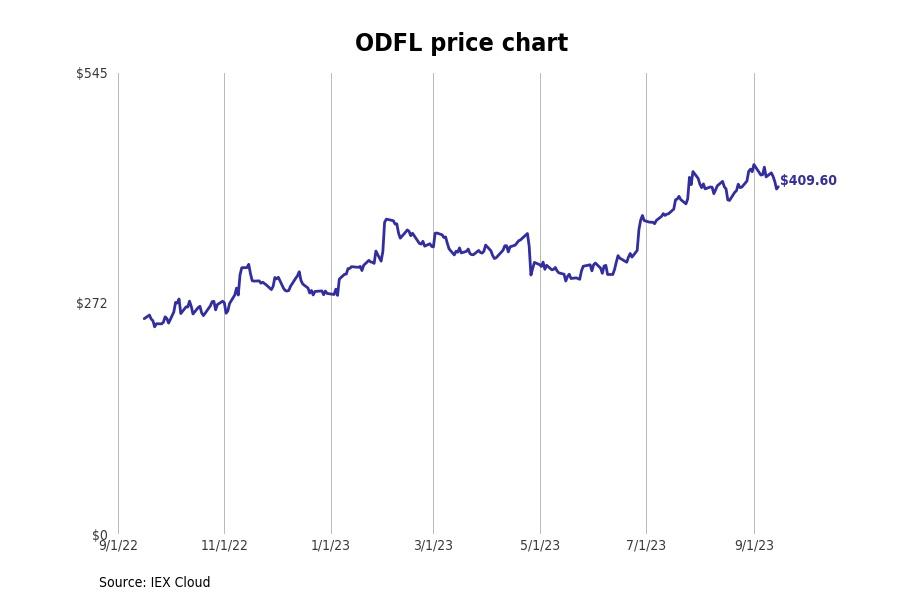 Stacker
#13. Old Dominion Freight Line (ODFL)
– Last week price change: -2.8% (-$11.65)
– Market cap: $44.8 billion
– Headquarters: Thomasville
– Sector: Transportation and Warehousing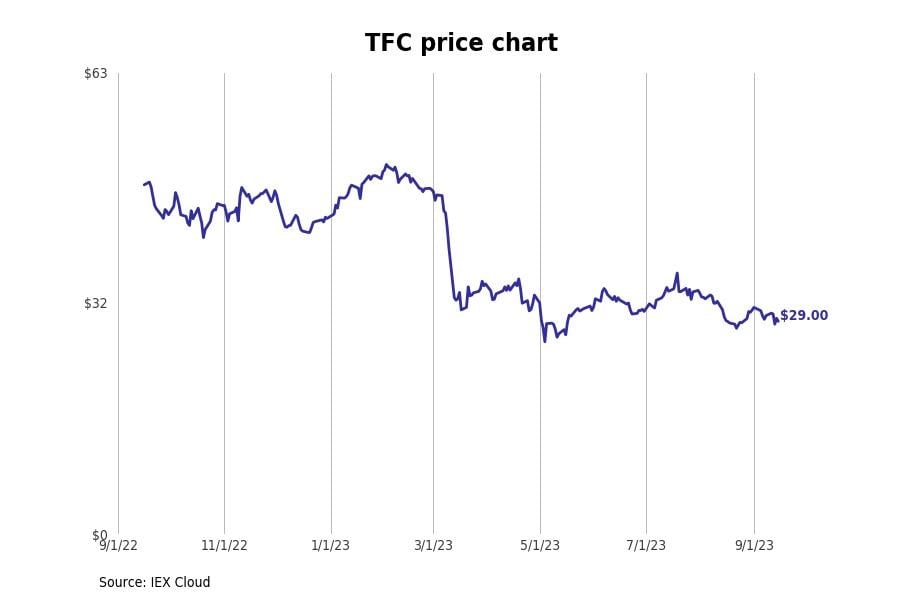 Stacker
#12. Truist Financial Corporation (TFC)
– Last week price change: -2.6% (-$0.78)
– Market cap: $38.6 billion
– Headquarters: Charlotte
– Sector: Finance and Insurance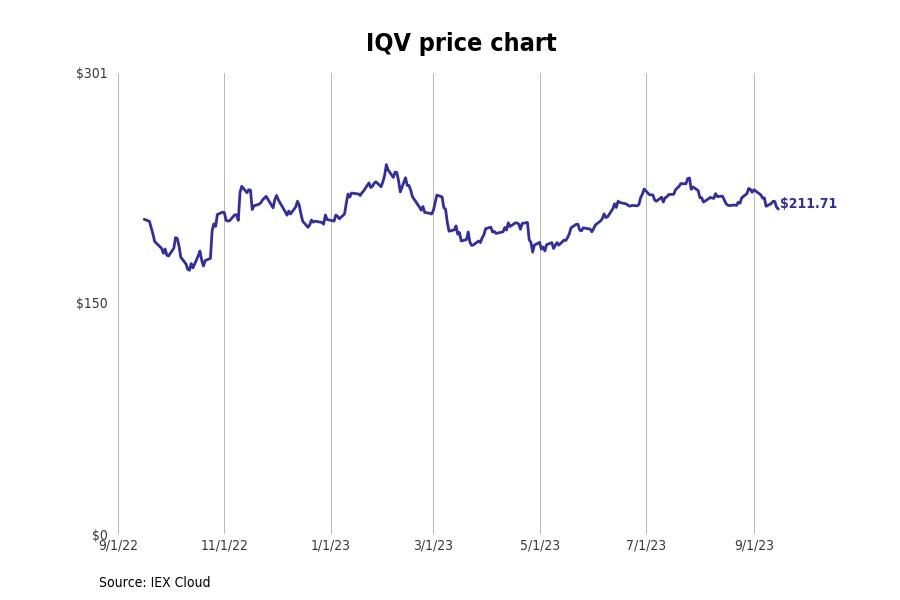 Stacker
#11. IQVIA Holdings Inc (IQV)
– Last week price change: -0.9% (-$1.82)
– Market cap: $38.8 billion
– Headquarters: Durham
– Sector: Health Care and Social Assistance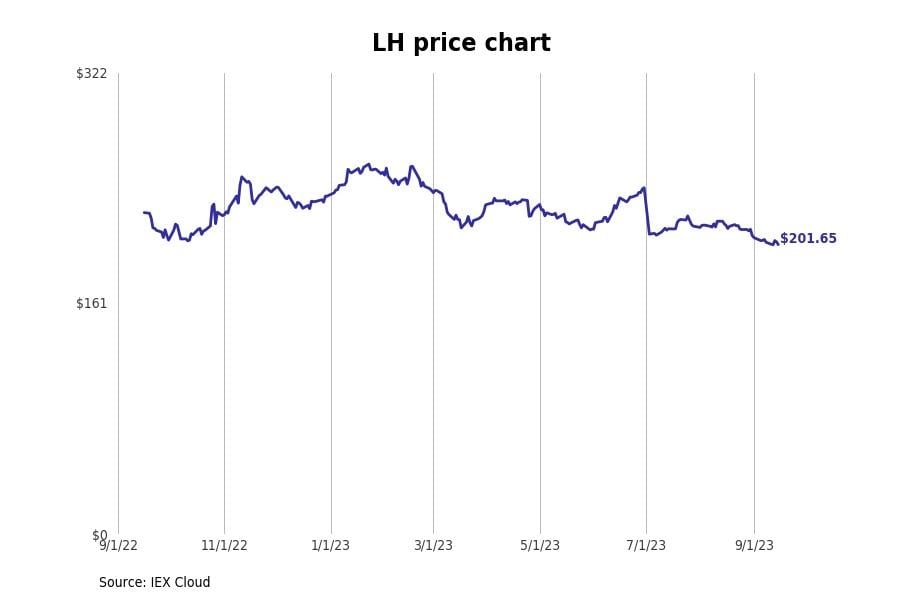 Stacker
#10. Laboratory Corp. Of America Holdings (LH)
– Last week price change: -0.8% (-$1.66)
– Market cap: $17.9 billion
– Headquarters: Burlington
– Sector: Health Care and Social Assistance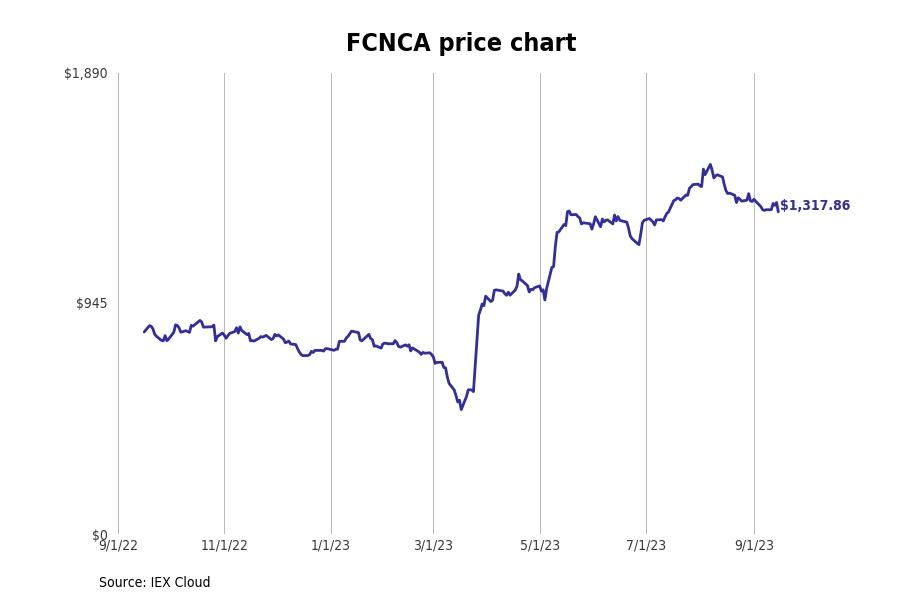 Stacker
#9. First Citizens Bancshares (NC) (FCNCA)
– Last week price change: -0.7% (-$8.68)
– Market cap: $17.8 billion
– Headquarters: Raleigh
– Sector: Finance and Insurance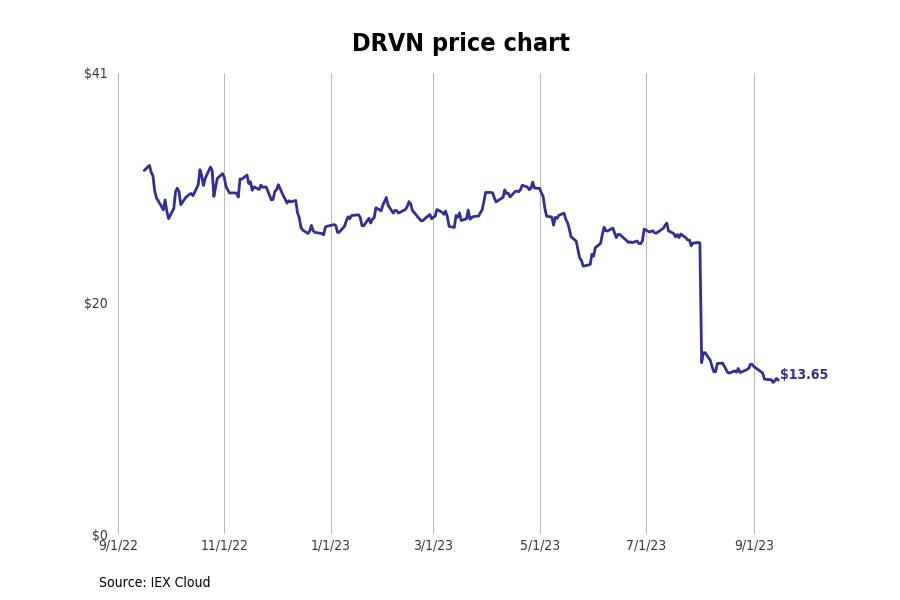 Stacker
#8. Driven Brands Holdings Inc (DRVN)
– Last week price change: -0.5% (-$0.07)
– Market cap: $2.3 billion
– Headquarters: Charlotte
– Sector: Transportation and Warehousing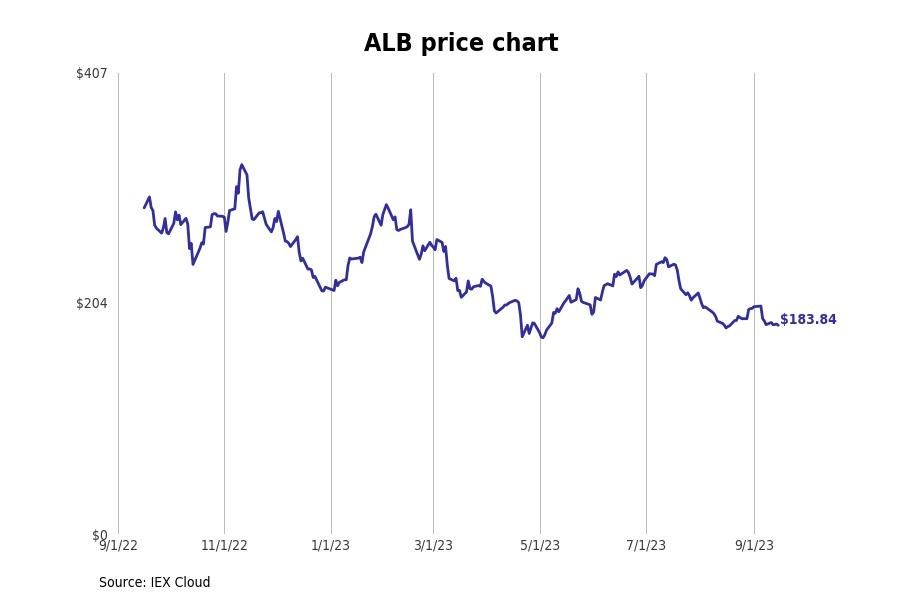 Stacker
#7. Albemarle Corp. (ALB)
– Last week price change: -0.3% (-$0.59)
– Market cap: $21.6 billion
– Headquarters: Charlotte
– Sector: Manufacturing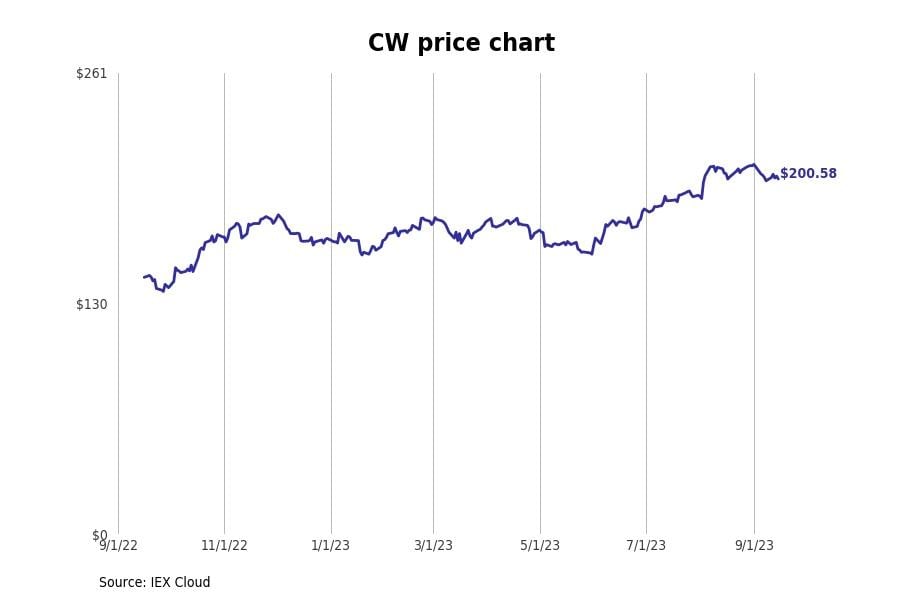 Stacker
#6. Curtiss-Wright Corp. (CW)
– Last week price change: +0.5% (+$1.04)
– Market cap: $7.7 billion
– Headquarters: Davidson
– Sector: Manufacturing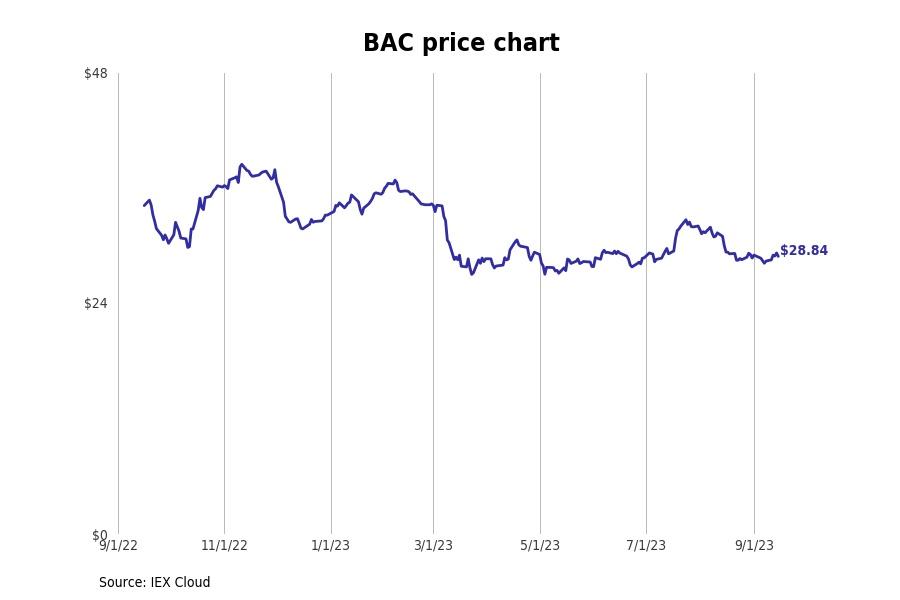 Stacker
#5. Bank Of America Corp. (BAC)
– Last week price change: +1.7% (+$0.48)
– Market cap: $229.2 billion
– Headquarters: Charlotte
– Sector: Finance and Insurance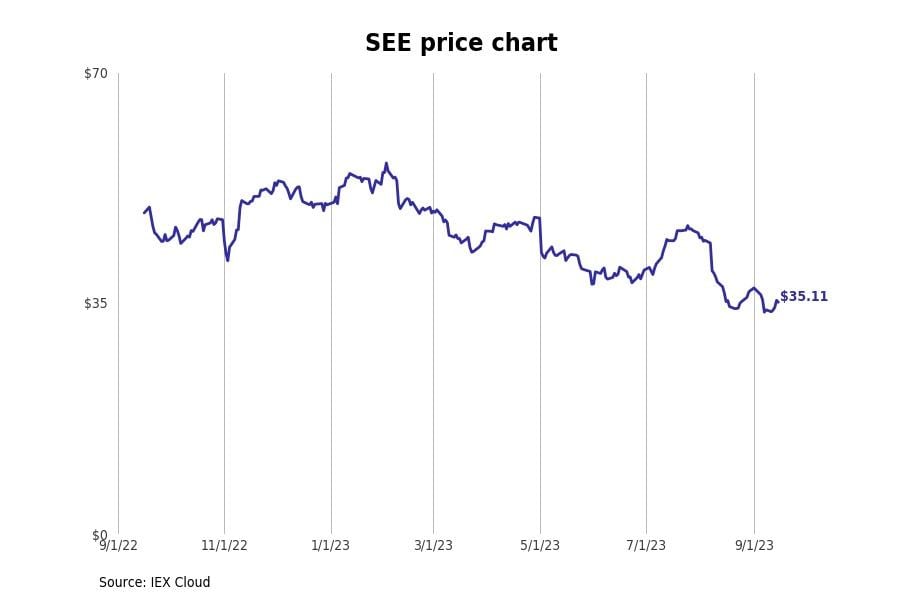 Stacker
#4. Sealed Air Corp. (SEE)
– Last week price change: +3.4% (+$1.15)
– Market cap: $5.1 billion
– Headquarters: Charlotte
– Sector: Manufacturing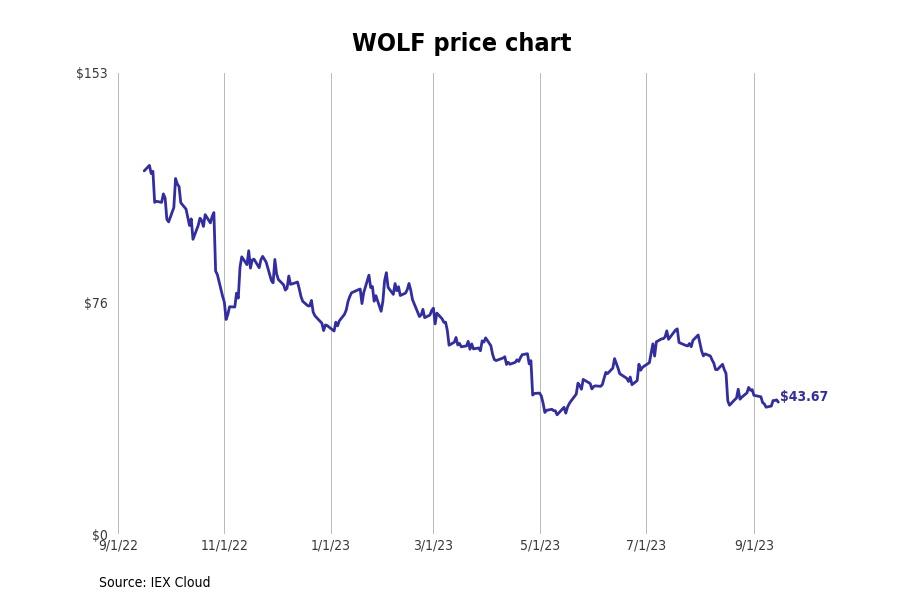 Stacker
#3. Wolfspeed Inc (WOLF)
– Last week price change: +4.0% (+$1.68)
– Market cap: $5.5 billion
– Headquarters: Durham
– Sector: Manufacturing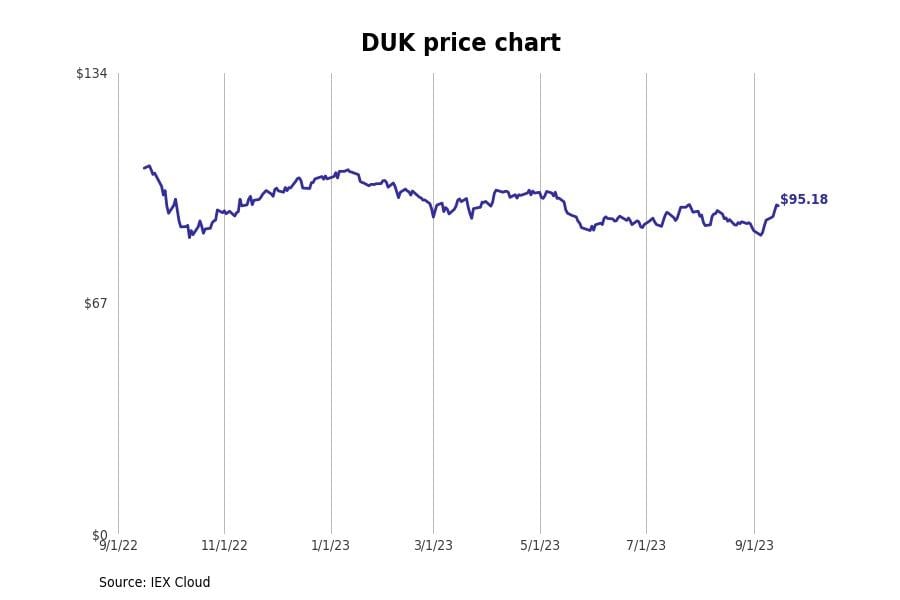 Stacker
#2. Duke Energy Corp. (DUK)
– Last week price change: +4.6% (+$4.16)
– Market cap: $73.4 billion
– Headquarters: Charlotte
– Sector: Utilities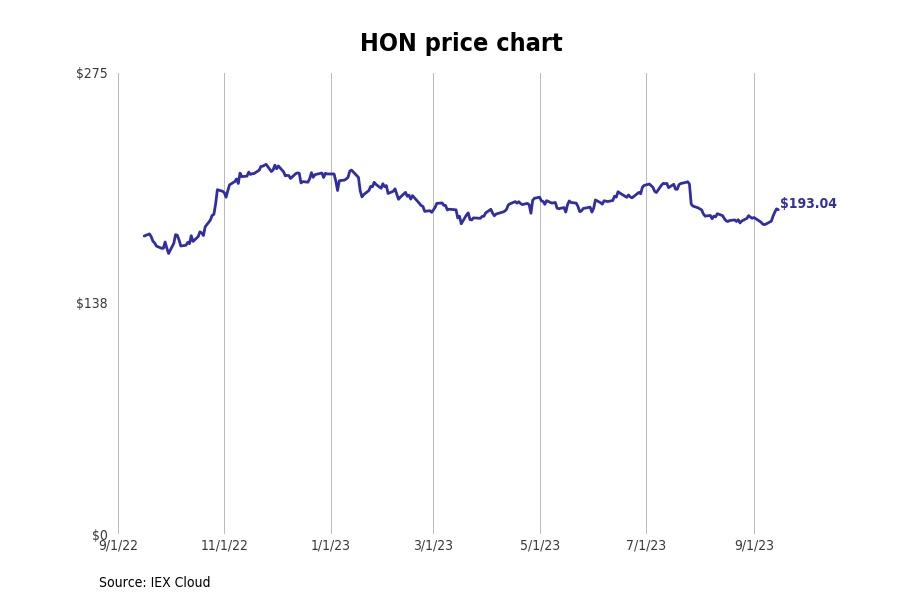 Stacker
#1. Honeywell International Inc (HON)
– Last week price change: +4.6% (+$8.52)
– Market cap: $128.2 billion
– Headquarters: Charlotte
– Sector: Manufacturing