Outer Banks Forever – the official nonprofit partner of Cape Hatteras National Seashore, Fort Raleigh National Historic Site and Wright Brothers National Memorial – in partnership with Dare Arts and the National Park Service are pleased to announce that three Dare County artists have been selected to participate in the upcoming "Artist in Community" Earth Day event at the Bodie Island Lighthouse on Saturday, April 22, from 10 a.m. to 5 p.m.
This is a free, family-friendly event open to the public and registration is not required. Park visitors will have the opportunity to interact with the artists throughout the day to learn more about their work and how our national parks inspire them. The works completed as part of the program will serve, through the creativity of the selected artists, to deepen the public's understanding and appreciation of our Outer Banks national parks. Please note: The Bodie Island Lighthouse will not be open for climbing during the event.
The following artists will be demonstrating their crafts or performing during the event at the following times: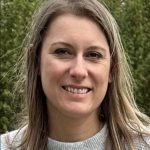 Kate Leal: 10 a.m. to 11:30 a.m.
Kate Leal's recent body of work encompasses the landscapes and wildlife of the Outer Banks, finding beauty in both in landmarks and hidden treasures that our area provides. Her work has been described as having an "island style" and calming color palette. She creates this work not only out of appreciation for the natural landscape, but also to share with others the unique beauty here.
Website | https://kateoartwork.square.site
Instagram | @kateoleal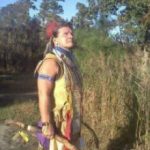 Gray Michael Parsons: 1 p.m. to 2:30 p.m.
Gray Michael Parsons' primary identity as a traditionally adherent Mattamuskeet/Machapunga Native American and his life-long love affair with "Kah haay seena hah kee" (Mother Earth) is reflected in his book "Hope on Hatterask," and in his poetry and songs. Although retired, he still drums, sings and dances at native powwows and volunteers at the Frisco Native American Museum on Hatterask Island. His primary goal in performing publicly is to awaken all to their own ancestral indigeneity and in doing so to live a more earth-friendly way of life. He invites all to the inclusive concept of "indigen-us" during his audience interactive presentation and performance.
Karyn Renea Soto: 3 p.m. to 4:30 p.m.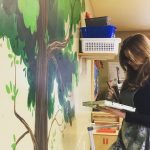 Karyn Renea Soto is a local plein-air artist heavily influenced by nature and architecture. Painting outside on the Outer Banks is her happy place, and she hopes to show others how accessible and therapeutic plein air painting can be for them.
Website | https://karynrenea.com/
Instagram | @artbykrenea
In addition to the artist demonstrations and performances, other local environmental education groups will be present with family friendly activities as part of OBX Earth Fair which will take place at both the Bodie Island Lighthouse and the Coastal Studies Institute that day.
This event is generously supported by Outer Banks Forever donors and grants from the Outer Banks Visitors Bureau and the Manteo Rotary Club.