The popularity of the Greater Outer Banks continues to be featured by major national and worldwide publications and online outlets, as Manteo is on World Atlas' list of the most underrated towns in North Carolina.
"Though the state is home to a number of beautiful cities, there are plenty of underrated towns that are worth the visit," the online research resource writes." From the warm and inviting beaches scattered along the Atlantic coast to the views of the Appalachian Mountains, not to mention unique local businesses and restaurants, there is something that makes each of these towns memorable."
The other five municipalities on the list are Asheville, Blowing Rock, Brevard, Davidson and New Bern. Here's what WorldAtlas.com had to say about the seat of Dare County government:
Manteo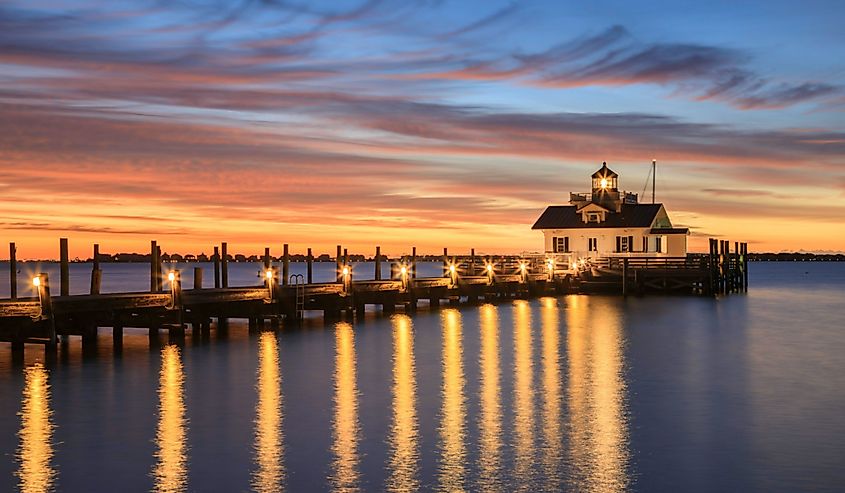 Manteo is the most popular spot on Roanoke Island, located in Dare County. It boasts a view of the calm waters and sailing boats along Shallowbag Bay, ideal for a relaxing weekend. Those with an interest in history will be happy to hear that the town offers a rich cultural and historical scene.
There are a number of museums, as well as an enchanting lighthouse, and the Roanoke Island Festival Park. Visitors will also find a number of restaurants and boutiques scattered across the waterfront, though you can also head out on the water and enjoy a day of fishing. Do not forget to attend the theatre for year-round and family-friendly plays.