A trio of small towns in the Greater Outer Banks have been ranked the best in North Carolina for a weekend escape by WorldAtlas.com, featuring Edenton, Manteo and Kitty Hawk among the seven best small towns.
"Whether you want to make one of the small towns your weekend trip destination or simply want to get a taste of a few of them while passing through the state, you won't be disappointed," the online research resource writes.
"Bordered by mountains to the west and the Atlantic Ocean to the east, North Carolina is the ultimate vacation destination for those who want to experience different types of geography," according to World Atlas. "Rich in history and culture as well as abundant outdoor recreational opportunities, North Carolina is home to both thriving cities and charming small towns."
The other four towns on the list are Banner Elk, Chapel Hill, Highlands and Holly Springs. Here's what WorldAtlas.com had to say about our three small towns:
Edenton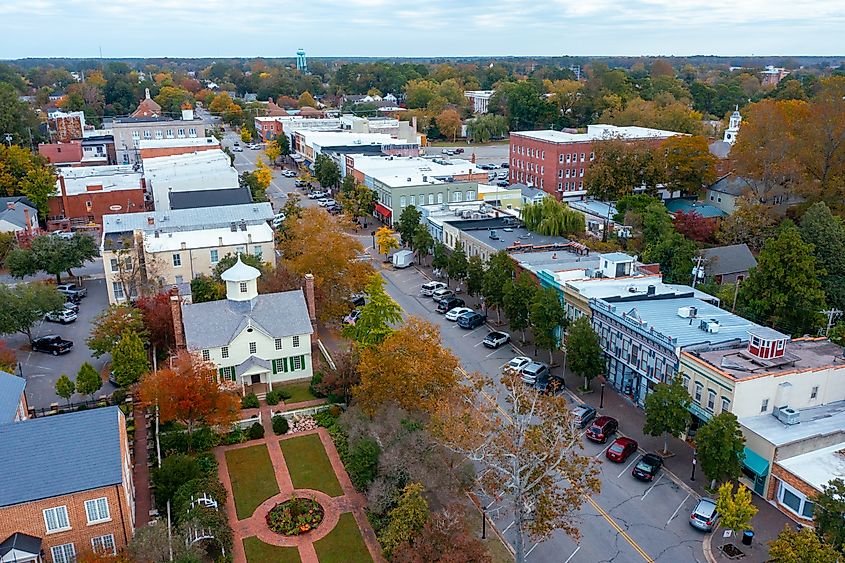 If you're looking for a romantic weekend escape in the south, look no further than Edenton. Located on the Albemarle Sound in the southern region of the state, this charming town is overflowing with Colonial and Civil War history, as well as opportunities for fun on the water. Edenton's waterfront downtown beckons visitors with its unique shops and eateries.
History lovers won't want to miss a trip to the 1886 Roanoke River Lighthouse, which overlooks the Edenton Bay. Spend some time walking around the Edenton Cotton Mill Historic District, which consists of 57 mill houses, an industrial building, a church, and a museum. You can also enjoy a self-guided tour on the Edenton Museum Trail.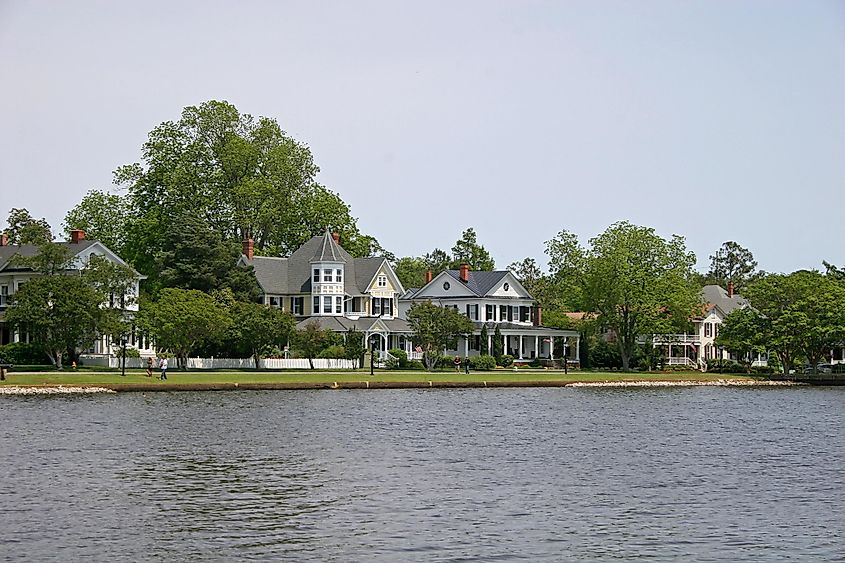 If you want to spend your weekend getaway outdoors, rent a kayak, canoe or paddle boards and meander around the Ablemarle Sound, one of its tributaries or the beautiful Chowan River. There are also many opportunities to fish, either from a dock or a charter boat, golf, bird watch and camp, depending on what you want to experience.
Manteo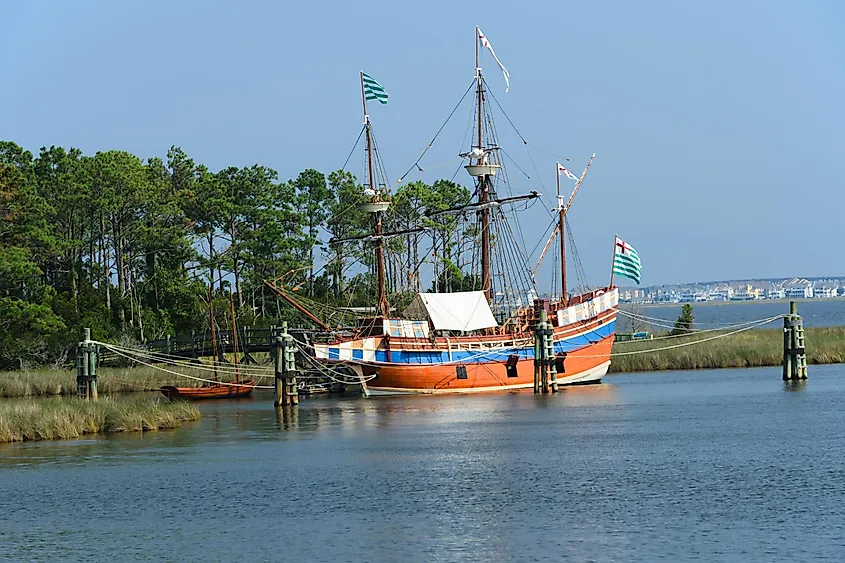 Situated on the state's tiny Roanoke Island, the charming town of Manteo is the ideal weeked escape for those who love being near water. The coastal getaway is nestled on Shallowbag Bay, within easy access the Outer Banks barrier islands. Start your weekend exploring the town's picturesque marina and waterfront, which is home to the Roanake Marshes Lighthouse. Discover local history at the Roanke Island Maritime Museum, and take a walk out to the lighthouse to get a view of fisherman and other bay activity.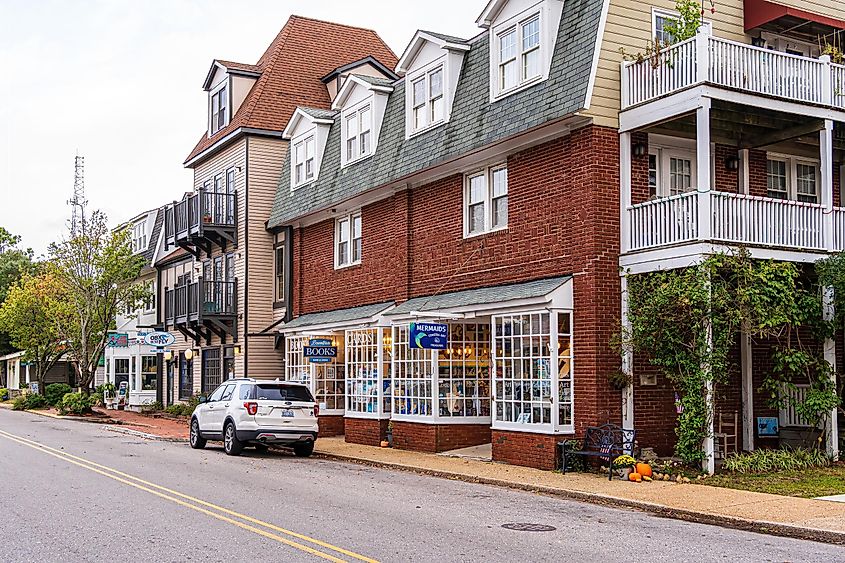 Take a trip to Manteo's quaint downtown, where you'll find an eclectic array of boutiques, coffee shops and eateries, as well as a brewery and a rum distillery. If you'd rather get out on the water, board a sailboat, fishing charter or a catamaran, and take in the sunset or watch dolphins play.
Kitty Hawk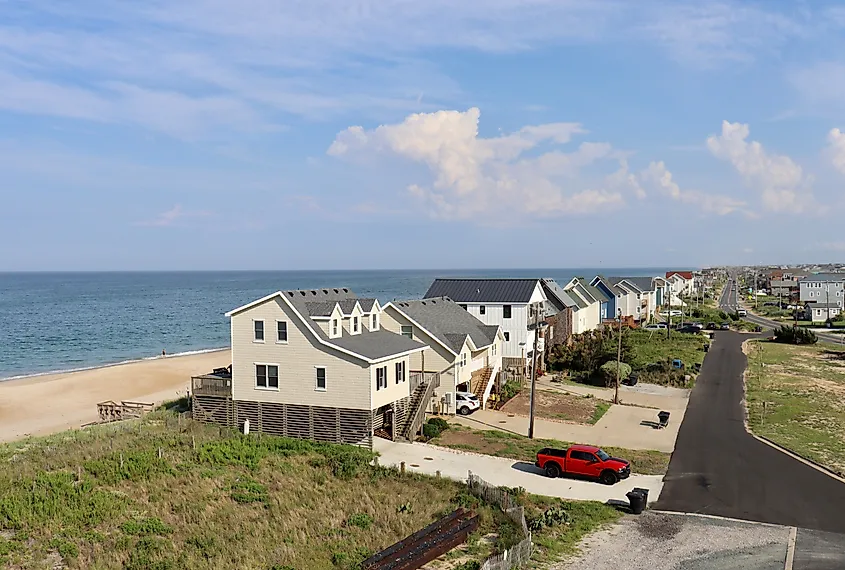 Located on the state's Outer Banks barrier islands, picturesque Kitty Hawk is well-known for being the location of the Wright Brothers' first flight. This charming coastal town offers several public-access beaches to enjoy during a weekend getaway.
Nature lovers will rejoice at the Kitty Hawk Woods Coastal Reserve, which features more than 1,800 acres for maritime forest preserve to explore. Take a hike around the reserve, immersing yourself in wooded dunes, a mix of deciduous, swampy and evergreen forests, and marshes and islands.
No visit to Kitty Hawk would be complete without a visit to the Wright Brothers National Memorial. This site features a towering granite structure depicting the brothers and their airplane, as well as visitors center and a museum featuring both historic and modern day aviation exhibits.