While the 2022 Atlantic hurricane season begins today with above-average activity predicted, tropical cyclone activity did not get a head start this year.
A streak that started in 2014 of at least one tropical storm or hurricane forming in the Atlantic basin ahead of the official start of the season on June 1 came to an end.
But that quiet start may not last long, as the remnants of eastern Pacific Hurricane Agatha have crossed Mexico and is forecast to become a tropical cyclone in the Gulf of Mexico.
The Newport/Morehead City office of the National Weather Service said Wednesday afternoon that there is a good amount of uncertainty on the possible development and track, but an increased rip current risk and rough surf is possible for North Carolina's beaches this weekend.
Hurricane season in the Atlantic basin runs until November 30. The National Hurricane Center began issuing its daily forecasts of tropical cyclone activity on May 15.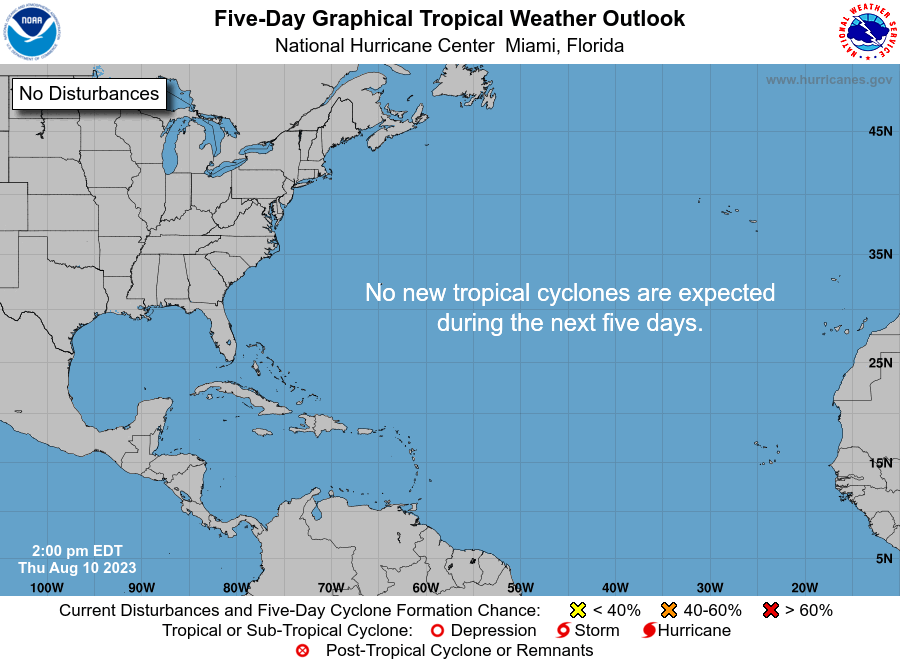 The 2021 hurricane season was the third most active year on record, producing 21 named storms, including 7 hurricanes of which 4 were major hurricanes. That was after 2020 was the busiest on record, with 30 named storms and 12 that made landfall in the United States.
But the Outer Banks was mostly avoided by tropical cyclones last year, with only Tropical Storm Elsa crossing over our area directly, and several storms passing just offshore that stirred up the surf.
Forecasts for 2022 from the federal government and multiple academic institutions all note that water temperatures are near or above average this spring in the Atlantic and Caribbean.
The ongoing La Niña effect, with decreased upper level winds over the Atlantic, is expected to persist this year. And there is an enhanced west African monsoon, which supports stronger tropical waves coming off the continent that can breed stronger storms.
All those factors have led to predictions of another busy year in the tropics.
NOAA released its forecast last week, calling for a 65% chance of an above-normal season, a 25% chance of a near-normal season and a 10% chance of a below-normal season, with a range of 14 to 21 named storms, 6 to 10 hurricanes and 3 to 6 major hurricanes. The Climate Prediction Center will update their forecast in August.
Forecasters at N.C. State University said in April they expect 17 to 21 named storms, 7 to 9 hurricanes (the historical average is six), with the possibility of 3 to 5 storms becoming major hurricanes.
Colorado State University researchers are calling for 19 named storms, 9 hurricanes and 4 major hurricanes. They also give a statistical probability of landfall of a major hurricane along the entire U.S. coastline at 71% and 47% for the East Coast from Florida northward. CSU release an updated prediction on June 2.